WASHINGTON HEALTH INSTITUTE'S RED CARPET PROGRAM
Providing Accessible, Convenient HIV Care In Washington, DC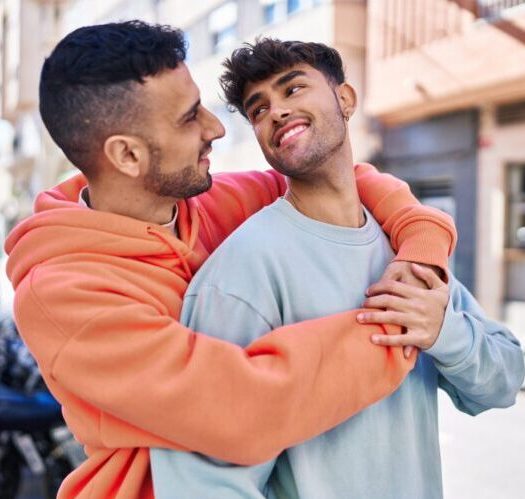 Washington Health Institute in Washington, D.C. is proud to offer the Red Carpet Program. We believe that everyone— regardless of their socioeconomic status, sexuality, gender identification or racial background— deserves high-quality, consistent care. Our Red Carpet Program is designed to decrease barriers and delays in care for people living with, or at risk of contracting HIV/AIDS.
What Does The Red Carpet Program Entail?
Patients with HIV, or patients at high risk for HIV, need regular care and monitoring. The Red Carpet Program offers accessible, convenient care for anyone requesting PrEP/PEP, STI, Hepitatis-C, and people with HIV who have fallen out of care, and provides assistance with:
Doctor's visits
Lab work and STI testing
Medications
Rapid HIV testing
During your first visit with us, you will meet with our compassionate Red Carpet Coordinator to discuss your concerns and needs. If you do not already have insurance, our coordinator will assist you to submit an insurance application. If you are not interested in applying for healthcare coverage, our coordinator will discuss our payment options and prices for patients without insurance. If you are unsure of your HIV status, our coordinator will then schedule or conduct a rapid HIV test.
Depending on the results of your test and your specific needs, there are two possible treatment paths:
Who Is Eligible For The Red Carpet Program?
To be eligible, patients must have HIV, be at risk for HIV or be actively seeking HIV care and monitoring.
Patients are eligible if they:
Have been newly diagnosed with HIV
Are not virally suppressed
Request HIV testing
Request STI testing
Have Hepitatis-C
Are not currently being treated or monitored for HIV
Interested in PEP or PrEP treatment for HIV prevention
No Insurance, No Problem
While we encourage patients of our Red Carpet Program to apply for insurance coverage, the lack of insurance is not a barrier to care. If you do not have insurance coverage and are not interested in applying for insurance, our team can discuss our sliding scale of pricing and budgeting. To learn more about our Red Carpet Program call our office in Washington, D.C. at (202) 525-5175 or schedule an appointment online. To learn more about HIV treatment and prevention, explore our services on our website.
Contact Us About The Red Carpet Program
If you are interested in receiving Red Carpet services please contact a team member below and use the code word "red carpet."