RYAN WHITE HOLISTIC CARE PROGRAM
Providing supportive services to enhance your health and wellbeing.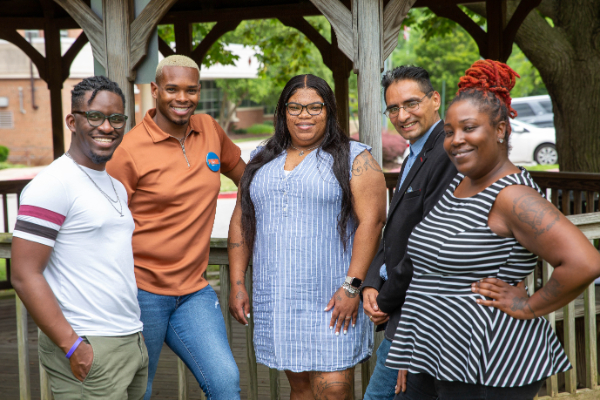 The Ryan White Holistic Care Program allows individuals to engage with an on-site social worker who will provide a comprehensive assessment and work personally with you to create a unique treatment plan that enhances your health and wellbeing. 
In this program, we offer both medical and non-medical case management, treatment adherence counseling, health insurance navigation, free or reduced-cost medicine, referrals for transportation, food, financial benefits, housing, employment, mental health support, substance abuse services and more! 
WHAT DOES THE PROGRAM OFFER?
The Medical Case Management services this program provides are as follows: 
Comprehensive Assessment Of Barriers To Care 

HIV Treatment Adherence Counseling 

Health Insurance Navigation 

Assistance With Accessing Free Or Reduced Cost Medicine 

Referrals For Mental Health And Substance Abuse Services 
ADDITIONAL SERVICES
In addition, this program offers non-medical case management with referrals to community resources including: 
Transportation 

Applying For Financial Benefits 

Food Pantries And Nutrition Education 

Employment

Housing & Utility Assistance
WHO IS ELIGIBLE FOR THE RYAN WHITE HOLISTIC CARE PROGRAM?
In order to be eligible for the Ryan White Holistic Care Program, you must be a patient of Washington Health Institute. In addition, all participants must be HIV-positive and up to 500% or below the Federal Poverty Line. For example, a household of one making $60,000 or less may be eligible for this program. To be eligible, you will need to provide a picture ID as well as proof of income and residency.
For assistance with determining whether you qualify for the Ryan White Holistic Care program, call Washington Health Institute at 202-525-5175 and request to speak with a social worker or case manager.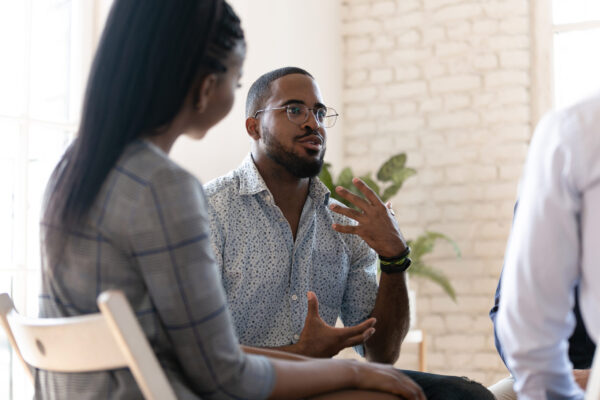 WHAT IS A PEER SUPPORT GROUP?
Peer Support Group is a regular gathering of individuals with the lived experience of infectious diseases such as HIV/AIDS. These meetings are overseen by our peer support specialists as a facilitator to allow for meaningful discussions and poignant conversations.
Washington Health Institute's Peer Support Group program is intended to give patients a safe, educational space to share struggles, victories and information regarding their diagnosis, life and treatment for infectious diseases. Not only does this help our patients feel less isolated and lost while pursuing treatment, but this also provides motivation to stay on top of medication while encouraging healthy habits to help our patients succeed in their health goals.
WHAT TO EXPECT AT OUR PEER SUPPORT GROUP
Washington Health Institute hosts a peer support group that meets twice a month, facilitated by a professional peer support specialist. These meetings are co-ed, meaning they are open to people of all races, genders and sexualities impacted by infectious disease.
While this peer support group is first and foremost a place for individuals to express themselves freely and motivate one another to keep up with their treatment, the peer support group we offer also includes an educational component. It's important to us at Washington Health Institute that our patients don't just feel capable of living long, healthy lives through treatment and support, but rather that they feel empowered to do so through their own knowledge and understanding of their disease and treatment in addition to the care and support of our team and peers. As such, participants in our peer support group can expect to benefit from guest speakers and regular educational components to group sessions.
If you would like to get involved with our peer support group program, you will first need to get in touch with a social worker. You can do this by simply giving us a call at 202-525-5175 and requesting to speak with a social worker, or by requesting to speak with a social worker at your next visit to WHI.

CONTACT WASHINGTON HEALTH INSTITUTE