COVID-19 TESTING
Washington Health Institute is proud to offer COVID-19 Testing.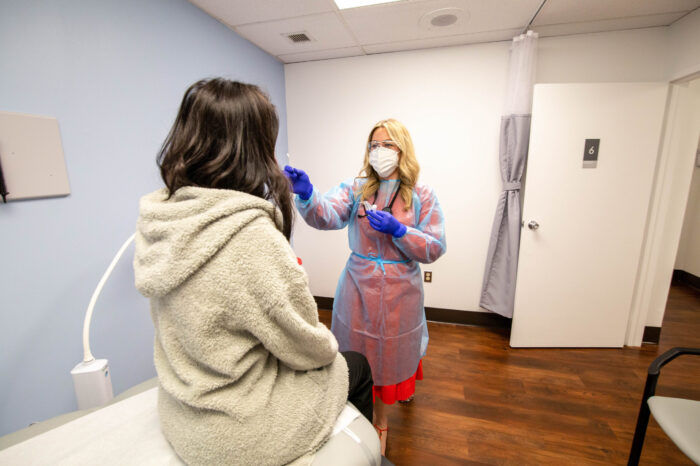 Washington Health Institute is pleased to offer COVID-19 testing in Washington, D.C. We offer both viral tests and antibody tests for the COVID-19 virus.
If you are unsure which test you need, not to worry, we will help you!
During your visit, you will be thoroughly evaluated by a WHI Provider and have the opportunity to discuss your symptoms, exposures and concerns to determine which test is most appropriate for you.
WHI has worked diligently to ensure the protection of our patients and staff. In addition to social distancing and extended appointment times, CDC protocols for personal protective equipment and decontamination standards are in place. As such, patients are asked to arrive on time, wearing a mask and without guests (patient aides or caregivers may accompany the patient if needed).
TO SCHEDULE A COVID-19 TEST
Please call 202-525-5175 to complete our contactless pre-visit phone registration and check-in.
OR, view appointment availability by clicking the button below and choose the date and time that works best with your schedule, book your visit and a WHI staff member will contact you to complete phone check-in.
WASHINGTON HEALTH INSTITUTE OFFERS THE FOLLOWING TESTING OPTIONS: