Most people are familiar with the typical process that occurs when a person becomes sick with an illness. They visit a physician, perhaps undergo some testing, then they receive a diagnosis. The physician will typically prescribe medication, and they may even recommend a follow-up appointment to ensure the patient is on the road to recovery. Chronic illnesses, however, require a different type of care.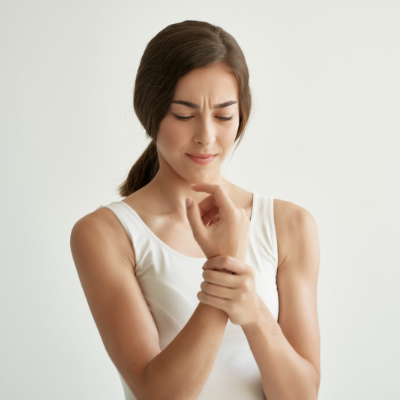 Our doctors at Washington Health Institute take their time to get to know their patients. By focusing on each patient's individual needs, our providers are able to provide exemplary chronic care management to their patients. 
What is Chronic Care Management? 
A patient with a chronic health condition has already gone through the process of visiting a doctor, being tested, and receiving a diagnosis. The difference between a regular illness and a chronic one is that their particular illness can only be managed, not cured. Having a chronic health condition is not an automatic disability or death sentence. Many, many people are able to lead full, rich lives even when living with a chronic health condition. 
Establishing a Relationship With a Medical Provider
There are certain qualities to look for when selecting the right family practice to assist in managing a chronic health condition. A good health provider will offer the following to their chronically ill patients:
Effective communication and listening skills

Prompt appointments

The most effective drug (and other types of) treatments

Suggestions on how to

maximize

the patient's abilities 
The Right Provider
Good communication and listening skills are so important when administering the best possible care for a chronic health condition. Team members need to be able to listen to the details about a patient's daily challenges as they live with their chronic health conditions. They also need to have the discernment necessary to ask probing questions to ensure the patient is truly and effectively managing their condition or if they require additional assistance.
A good provider will stay abreast of the latest medical advancements, so they can offer their patients the most effective treatments available. They will also understand that patients need tips on how to maximize the quality of their current lifestyle, even while managing a chronic health condition.
The right provider may offer a nurse practitioner who can act as a go-between the patient and their regular physician. This allows patients to see medical staff more promptly for routine appointments, such as when a patient only needs a refill for a prescription. If the nurse practitioner detects an issue where they feel the patient requires more care, they can recommend that the patient return at a later date for an appointment with their regular physician.   
Our team at Washington Health Institute is experienced in chronic care management. Schedule an appointment today online or call 202-525-5175.