World AIDS Day is celebrated on December 1st. People around the world unite to show support for people living with HIV and to remember those who have died from AIDS-related illnesses. First observed in 1988, World AIDS Day was the first international day for global health. This day is a time for organizations and individuals across the world to bring attention to the HIV epidemic, increase HIV awareness and knowledge and speak out against the stigma related to HIV and AIDS.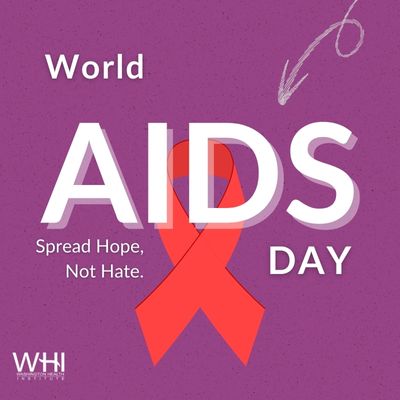 People living with HIV around the world make their voices heard on issues important in their lives. People living with HIV and other civil society organizations involved in the AIDS response show support of the communities they serve and raise funds. Awareness-raising activities take place around the globe and people wear a red ribbon, the universal symbol of awareness of, support for and solidarity with people living with HIV. 
The most significant point of World AIDS Day is reminding people and governments that HIV has not gone away. There is still a critical need for increased funding for the AIDS response. Funding is used to increase awareness of the impact of HIV on people's lives, to end stigma and discrimination and to improve the quality of life of people living with HIV.
We need to continue HIV prevention efforts and ensure everyone who needs it has equitable access to lifesaving care and treatment. There are still people around the world and in the U.S. who struggle to get free or affordable testing and antiretroviral therapy. Even condoms are hard to come by in many countries, though they are the most effective way to stop HIV transmission and are extremely cost-effective. 
Everyone deserves equitable access to HIV prevention and treatment. Whether rich or poor, everyone should have the ability to obtain lifesaving medicines, including generic drugs, regardless of their economic standing. As there is still no HIV vaccine on the horizon, guaranteeing prevention and treatment for all is the only way we'll bring the virus under control and eventually end this pandemic.
In honor of World AIDS Day, join Washington Health Institute in working towards more equitable access for all. Make your voices heard. Wear a red ribbon and stand up for those who need our support.